Cheek Fillers In Birmingham For Enhancement & Volume
Cheekbones…the gift that keeps on giving
Cheek Filler Injections is one of our favourite specialisms at the Doctor Majid Shah Clinic in Birmingham. Cheek fillers can have a dramatic effect on the rest of your face, as well as age-defying benefits by smoothing out wrinkles and fine lines on the skin.
Up until recently, changing the shape of your face required surgical intervention but not anymore. The Dermal fillers treatment can provide a lifted, sculpted, rounder, or more youthful shape to the face in mere minutes. Their essential role is to imitate the look of high, well-structured cheekbones on your face.
non-surgical aesthetics treatment has come a long way and means you no longer need to book time off work and save lots of hard earned cash to achieve a desirable cheek or facial shape as many of our regular customers will vouch for.
For most non-surgical skin treatments, all you need is a little time in your lunch break or an 15min on the weekend.
Book to arrange your Free Consultation with us today 0121 514 2385
Sunken and hollow cheeks can make us look older than we are.
Thankfully our cheek filler service in Birmingham can help fill the void and smooth the surface for a youthful finish. With over 4000 procedures complete, you're in safe hands with Dr Majid Shah.
Cheek Filler Injection Treament
Cheek enhancement – or the administration of cheek fillers – involves injecting a filler treatment above and around the cheekbones. The aim is to achieve a natural looking lift in the features, and to restore volume loss in the cheeks that we lose with age.
By using added volume treatment to pull up the lower areas of the face, looser skin around the cheeks and jowls are lifted with it.
Hyaluronate-based dermal fillers not only replace lost volume, they also hydrate the face. The hydration is due to hyaluronic acid's natural ability to retain moisture. It can bind with water up to 1000 times its size, and create expanded cell structures. This is what makes it great for adding size.
There are four approaches to this skin treatment that define its benefits…
Restore, Lift, Contour and Support. Patients often want defined cheekbones, while others seek to add volume without cosmetic surgery treatments.
Types of Fillers We Do
In Birmingham
The vast majority of our work is completed with premium-quality, hyaluronic acid based fillers such as Juvéderm and Restylane. We believe these are world-class products that will provide you with the best and most long-lasting results. 
Juvederm Voluma is perfect for cheek augmentation. Restylane Lyft is ideal for use near the tear trough. Each area also responds to varying densities of dermal filler treatments.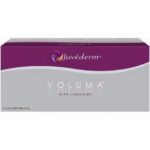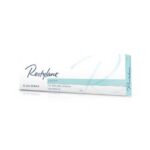 Restylane Lyft
The Results We Expect For You
Cheek enhancements can be truly transformative for the face. The benefits include:
The Cheek Enhancement Process
The process for the injection of fillers is incredibly simple and straightforward in the hands of our expertly trained medical aestheticians. You'll only receive from us a topical anaesthetic treatment, and many of our products include numbing agents mixed into the formula, so pain and discomfort are minimal. A handful of injection will be placed strategically and where needed.
The whole appointment with us usually takes less than only 30 minutes! Three reasons why you should consider getting your cheek filled with injectable fillers. Firstly, the results are visible in just one day. Secondly, the procedure is less painful and has a more comfortable recovery period. And thirdly, they stay for up to six months so you don't have to have frequent follow-ups with your doctor.
"The confidence boost is amazing. I cannot recommend Dr Shah highly enough to anybody who is thinking about having a non surgical procedure"
With me, Doctor Majid Shah at our Birmingham Clinic in the West Midlands. With over 4,000 successful skin treatments around the UK, I guarantee you'll get the results you want!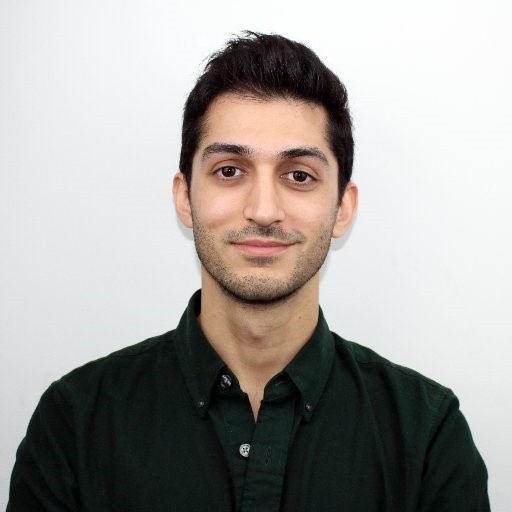 Frequently Asked Questions