Having facial lines, especially around the mouth and cheek area, can cause a person to look older than their actual years.
The sooner you get treated for bunny lines, the younger you will look.
Contact us today 0121 514 2385 to arrange a consultation for Botox Birmingham and to discuss your options with me Dr Majid Shah. With over 10 years' experience in the industry, I have the ability to rejuvenate and transform you and help get rid of your facial bunny lines.
Facial bunnylines refer to those faint lines that appear on your face as you age. What makes them different from the vertical lines on the surface of your skin (also known as 'wrinkles' or 'fine line') is that they emerge from the depths of your facial muscles and reflect the internal structure of your face.
Facial bunnylines are the thin lines that run from your nose to the corners of your mouth. They are also called smile lines, but when you are not smiling they are more commonly described as "crow's feet." The term "bun" is an old one, used by Shakespeare to mean "wrinkle in the face," and it is derived from the Latin word for "knot."
The most common question I get about bunnylines is what causes them. The answer is simple: we make them. The skin around our eyes contracts when we smile. When we stop, the skin relaxes and returns to its normal position.
Facial bunnylines develop because as we age, our skin's ability to keep moisture in and keep moisture out diminishes. So water leaks out, causing fine lines and wrinkles. The degree of this leakage is genetic – but it can be exacerbated by smoking and excessive sun exposure, which both damage the skin and cause it to age faster.
Facial bunnylines can be reduced by decreasing the following:
Sun exposure by using sunscreen, hats and protective clothing.
Avoid smoking and drinking alcohol
Getting enough sleep and reducing stress.
There is no way to permanently prevent facial bunnylines from developing, but they can be reduced in appearance through treatments like botox injections.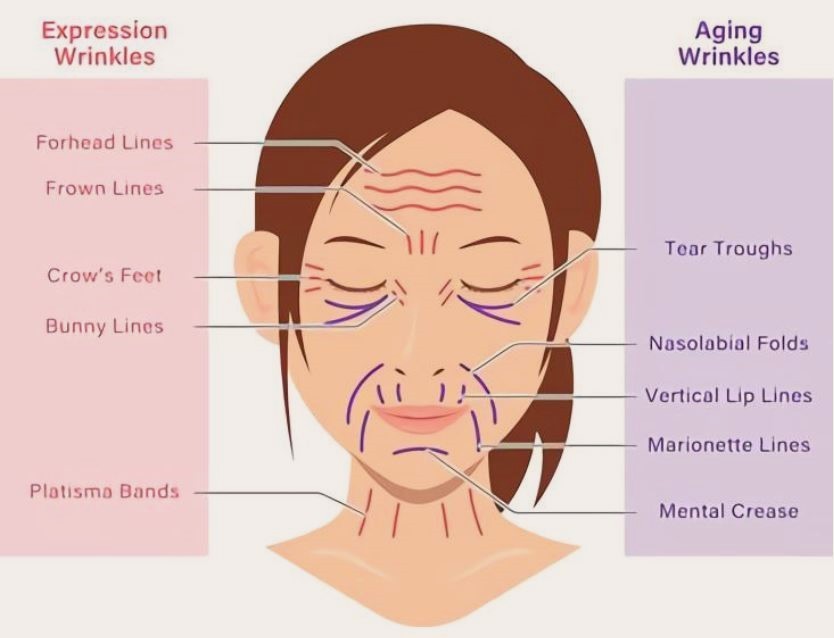 Book a Free Skin Consultation
With me, Doctor Majid Shah at our Birmingham Clinic in the West Midlands. With over 4,000 successful skin treatments around the UK, I guarantee through innovative techniques you'll get the results you want!  look better, feel better, and live better. 
Frequently Asked Questions
Botox is similar in structure to the neurotoxin produced by the deadly botulinum bacteria, which causes botulism. The effects of an injection last between 4 and 6 months.
Botox for bunny lines is injected into the elastic tissue that surrounds the lips. Some people get lines of this kind on their nose, but they are probably a different type of line from the lip inflammation of bunny lines. Doctors inject botox into the frontalis muscle to smoothen crow's feet, so a similar injection strategy often works on bunny lines.