You've spent hundreds on lip fillers and now notice that one side now looks uneven.
Did you know that swelling can happen on 1 side? This is actually quite common due to asymmetrical facial structures. For the best lip fillers Digbeth, contact us to give you expert treatment to help address asymmetry issues related to lip fillers. My name is Dr Majid Shah I would love to welcome you to my comfortable and friendly clinic near Digbeth. Request a free consultation  below or call direct 0121 514 2385
Lip Filler Prices In Digbeth
Specialising In Natural Looking Non Surgical Cosmetic Treatments & Lip Fillers Digbeth
Including Non Surgical Nose Job Edgbaston 
Who Can Have Dermal Filler Treatment in Digbeth
Dermal fillers are perfect for all men and women in Digbeth who want to improve their look. These can be used by people who want to smooth away their smile lines, add fullness to their thin lips, and add shape facial contours in their chin and cheeks, as well as hydrate and revitalise their skin—the most typical areas treated as mouth lines and nose, the lips, and cheeks.
In case you didn't know yet, dermal fillers work to restore lost volume in specific body areas and improve areas like cheeks or the lips by adding volume controllably. A decrease in collagen is one of the major causes of wrinkles and fine lines. Professionals believe the breakdown starts when people are around twenty-five years old.
Dermal fillers are considered versatile, minimally invasive, and low risk. That makes them a good option for individuals in the Digbeth area who wants to get the upper hand on the signs of ageing. Keep in mind that they aren't similar to neurotoxins such as Botox and work differently. However, they can treat the same skin problems.
FDA-approved fillers can address the following skin problems:
cheek enhancement
vertical lip lines
ageing hands
fine lips
pronounced nasolabial folds
acne scarring
under-eye fine lines
frown lines
crow's feet
brow furrows
With me, Doctor Majid Shah at our lip filler Clinic in Birmingham, West Midlands. With over 4,000 successful skin treatments around the UK, I guarantee you'll get the results you want!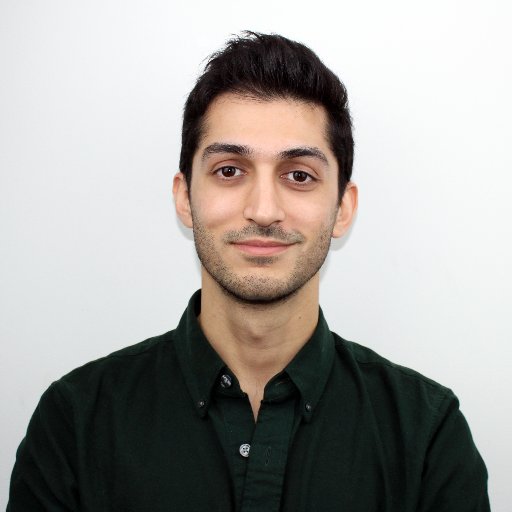 What to Consider & Side Effects of Filler Treatment
It is not uncommon for people in Digbeth to solely think about the look they want from dermal fillers, how much it will cost them, and the popularity of the cosmetic procedure. Those are crucial things to keep in mind, but when we talk about dermal fillers, there are other things you need to consider.
This section lists the different factors you must keep in mind first before your cosmetic injectables.
The type of fillers to be used
One of the crucial questions or considerations you must ask is the type of fillers the cosmetic clinic near Digbeth will be using. There are various dermal filler types on the market, ranging from non-permanent to permanent and of different qualities.
One common filler used is hyaluronic acid dermal fillers that offer a more natural look and restore your youthful look. It's composed of a complex sugar compound, which is produced and dissolved by the body. It also helps restore volume loss, thanks to active and ageing facial expressions, support collagen production and enable contouring of features such as jawline, cheeks, or nose.
The injector's experience
The fame of dermal fillers, to a great extent, has led to an increase in the number of people and companies in Digbeth providing such treatments. Thus, you must make sure how experienced your selected injector is and confirm their qualifications.
Choosing an under-qualified or inexperienced cosmetic injector means you're faced with the risk of side effects because of poor hygiene methods and inferior quality. Avoid getting your lip fillers in a:
someone's home in Digbeth
hair or beauty salon
dermal filler party
non-medical spa or wellness studio
Your desired results
Assessing your desired look and establishing a strong brief for your selected injector will confirm whether a dermal filler is the best treatment option for you. In some instances, anti-wrinkle injections might be more suitable to lessen the appearance of those fine lines, or you might benefit from a combination procedure like acne treatments.
The side effects and risks involved
The side effects and risks of hyaluronic acid derma fillers are very minimal. If you feel a reaction from the filler, it is more likely to be local to the injection area. These trivial reactions include the following:
Slight bruising
Tenderness
Swelling
Redness
Remember that these side effects are more likely to vanish within seven to fourteen days, if not earlier. There's also a risk of an allergic reaction, especially with any medical procedure using an injectable substance or local anaesthetic.
What about if you decided to have your dermal fillers administered by an inexperienced individual outside of a medical setting and utilising poor quality fillers? You may experience serious side effects like skin discolouration, ridges, lumps, infection, severe swelling, and over-filled areas.
Maintenance
Hyaluronic acid dermal fillers are not permanent with the rejuvenation results, lasting at least six to twenty-four months, depending on the treated region. That suggests you'll need to follow the treatment plan and aftercare advice to maintain the look long-term. Further, you need to consider maintenance injections as part of your overall skincare routine, just like you would your wax or eyebrow shaping.
Expectations
Acknowledging your expectations is essential and goes beyond considering the results. Cosmetic surgery such as dermal fillers is an excellent way to deal with the issue that has been influencing your self-confidence or helping to lessen the results of ageing. However, do keep in mind that they are not going to change your life by themselves.
Dr Majid Shah Aesthetic Doctor Birmingham Know me more Reasons to choose Dr Majid for your Aesthetic journey Graduate of
Read More »